You open your mailbox to find a letter from the IRS.  The IRS only sends out letters for several reasons, but the two main reasons are to gather more information or because your tax return has been selected for an audit.
What should you do if you are selected for an audit? Relax – tax returns are selected for an audit based upon a Discriminant Inventory Function System (DIF) assigning a numeric score to each return shortly after they are filed.  Therefore, the higher your DIF score is, the more likely you are to receive a letter.  The main purpose of an audit is to ensure information is reported in accordance with current tax laws and the tax liability has been computed accurately.
Steps you should take when selected for an audit:
Review the letter again to understand why you are being audited.
Gather the necessary supporting documents that were used to prepare your tax return.
Hire a professional.
Why should you hire an experienced CPA who specializes in IRS matters over a tax attorney?  We can save you money – as our fees are typically lower than an attorney.
An experienced CPA can:
Fully represent you during the IRS audit
They are educated in current tax law, IRS procedures and policies
Organize your records and ensure they are complete and accurate
Able to amend or file delinquent returns, if necessary
Help to lower or eliminate any potential penalties that may arise from the audit
Having an experienced CPA on your side will limit the amount of time you spend with the IRS – thus freeing up your time to spend with the family.
If you have questions about this article or a specific tax problem, you may be facing, please contact us. We are here to help.
___________________________________________________________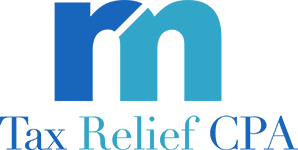 Always Settling for Less.
Ronald A Muscarella, CPA and the Tax Relief Team has helped 1000's of clients settle their IRS Tax Debt for less than they owed. There is relief for your IRS Tax debt no matter how much you owe. Please contact us today at (954) 746-7801 and put your IRS Tax problems behind you.