Tax Relief CPA is committed to responding as quickly as possible to developments regarding COVID-19 (Coronavirus).  We are following the recommendations provided by the State of Florida, CDC and the WHO (World Health Organization).  While the risk of contracting the coronavirus in the U.S. is currently low, we will follow the advice of local and national public health authorities.
The safety and well-being of our clients and staff are always the highest priority at Tax Relief CPA, which is why we are deploying these additional measures:
At the Tax Relief CPA offices, we are going above and beyond to sanitize equipment, educate employees on Social Distancing, and offering remote work when possible to reduce the risk of exposure.  While staff members may work remotely, we will all continue to be available by e-mail or phone.
We encourage you to use our secure file transfer portal for sending documents.  However, our offices are still open and accepting paper copies that can be dropped off at the front desk or sent by mail.
In addition, we are asking that all client meetings be held utilizing our virtual capabilities, either by phone or video conference.
Per the recommendation of VA Department of Health, we are restricting staff travel and attendance at large gatherings.
Tax Relief CPA remains dedicated to providing exceptional service during this time.  We do not anticipate any disruptions in serving you at this moment.  Our goal in being proactive in response to this outbreak is simply to keep staff and our valued clients healthy.
In order to help everyone stay healthy, we ask that you utilize our remote capabilities to the greatest extent possible.
We truly value our relationship with you and want to assure your questions are answered and we continue to serve you with the personal attention you are used to.
Thank you for allowing us to serve you!
Ronald A. Musacarella, CPA PA
& the entire Tax Relief CPA Team
If you have any questions, please do not hesitate to reach out to us at (954) 746-7801 or [email protected]
We can help.
If you have questions, you're not alone. The TCJA introduced one of the largest sweeping tax law changes in more than 30 years. These are just a few of the most significant tax reform changes affecting businesses. Ronald A. Muscarella, CPA, PA and our team of tax experts understand the ins-and-outs of these sweeping tax law changes, how to best leverage them to your advantage, preserve your wealth and get you the most favorable return possible. Contact us to learn how you and your business will be affected, to provide assistance preparing your 2018 tax return or for a review of previous tax filings for a potential retroactive refund.
___________________________________________________________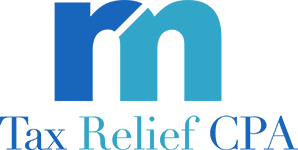 Always Settling for Less.
Ronald A Muscarella, CPA and the Tax Relief Team has helped 1000's of clients settle their IRS Tax Debt for less than they owed. There is relief for your IRS Tax debt no matter how much you owe. Please contact us today at (954) 746-7801 and put your IRS Tax problems behind you.