When unemployment is down, IRS collections are up.
In the United States, we are enjoying some of the lowest unemployment rates that we've seen in decades. The jobless rate touched an 18-year low of 3.8% in May, 2018. The US unemployment rate fell to 3.9 percent in July 2018 from 4.0 percent in June, matching market expectations. For those who have been out of work, these statistics are great news. For those behind on their taxes, be prepared for a knock at the door.
Many job seekers are back to work and earning the paycheck they've sought for a while. While we are enjoying some of the lowest unemployment rates in recent history, the IRS has stepped up their collection process and has become more aggressive in their tactics. For those who have waited too long to pay their taxes, the Internal Revenue Service is frequently sending agents to their homes and businesses in an effort to obtain information and collect.
If you're back to work, it is time to get back to Uncle Sam. With the help of a trained tax professional, it is much easier than most taxpayers think to avoid the embarrassment and stress of dealing with IRS collectors and resolve their tax liabilities.
Take decisive action today to know your options.
Take decisive action today to know your options, restore hope and regain peace of mind. If you are behind on your taxes, you may be eligible for an Offer in Compromise, the IRS Fresh Start Program or another settlement opportunity. Ronald Muscarella CPA, PA and the Tax Relief CPA team are specialists in serving those who are behind on their taxes with compassion and getting results. Frequently, we are able to settle with the IRS for pennies on the dollar, faster, easier and more affordably our clients thought possible. Don't delay. The sooner you act, the sooner you will be on the road to tax recovery and breathing a sigh of relief.
___________________________________________________________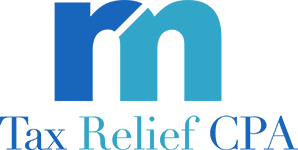 Always Settling for Less.
Ronald A Muscarella, CPA and the Tax Relief Team has helped 1000's of clients settle their IRS Tax Debt for less than they owed. There is relief for your IRS Tax debt no matter how much you owe. Please contact us today at (954) 746-7801 and put your IRS Tax problems behind you.