How couples can "lovingly" discuss 

finances.

February is the month of LOVE! While many are showering their partners with chocolates, romantic dinners and flowers, smart couples are also including a discussion on finances. After all, transparency and working together towards a common goal can bring couples even closer together. We believe it can even be….romantic!  

If you're unsure of how to approach the conversation with your partner – particularly if finances have been a sensitive subject in the past –  here are a few tips to get the discussion started.
3 tips to talk about finances
Focus on your why:

Why

you want to achieve financial security is closely linked to your love for your family. Make a date in a quiet setting to share your love for your partner

and

your dreams about where you want to go in your lives as a couple. Ask him/her for their thoughts and dreams. This can go along way to bringing you closer –

and

may even spark a little romance.

Develop a plan, together: Once your dreams and goals are clear, you and your partner will together develop a budget and roadmap on how to get achieve them.
Take action: While you're motivated, take quick action to get your finances organized. After all, nothing dims romance like stress. Once organized, get your taxes filed by or before the deadline or file an extension.
Bring in the pros: "Married filing jointly" or "Married filing separately"? Every family's finances are as unique as they are, but you don't need to go it alone. Whether you are seeking a one-time consultation, advice on dealing with the IRS, filing assistance, tax debt relief. Are you are looking for ongoing support to reach your goals and keep your finances on track? Leverage the power of an accounting expert who understands the changing tax laws and will optimize your opportunities while minimizing your tax burden.

When you're ready to get started, don't hesitate to contact Ron Muscarella, CPA PA or the Tax Relief CPA team for a free, no obligation phone consultation.

___________________________________________________________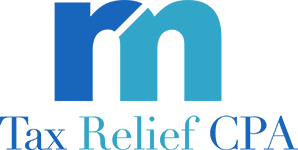 Always Settling for Less.
Ronald A Muscarella, CPA and the Tax Relief Team has helped 1000's of clients settle their IRS Tax Debt for less than they owed. There is relief for your IRS Tax debt no matter how much you owe. Please contact us today at (954) 746-7801 and put your IRS Tax problems behind you.