Save These March Dates: Corporate Tax MUSTS!
The first quarter is usually the busiest time of year for most businesses, which is why we are providing a friendly reminder of these important March tax filing dates. If you're filing corporate tax returns, the time is now to prepare for these deadlines:
March 15, 2019
S Corporation and Partnership Tax Returns
This is the deadline to file your S corporation (Form 1120-S) or Partnership return (Form 1065). S Corporations and Partnerships do not pay taxes on their income. This tax is paid on the individual incomes of the shareholders or partners.
S Corporation and Partnership Tax Return Extensions
If you're not ready to file your tax returns by March 15th, you can file an automatic six month extension by the same date. Note: This is the only time you can file this extension.
March 31, 2019
Quarterly payroll returns are due.
If you file your payroll returns on a quarterly basis, they are due on the last day of each quarter.
Monthly payroll tax deposits.
If you make payroll tax deposits on a monthly basis, your payroll tax deposit is due on this date.  Note: Ron, we didn't discuss this, but thought you might want to add it in. If not or it is incorrect, please delete or advise.
If you have questions, need assistance or are ready to file, put the power of the experts in your corner. Contact Ron Muscarella, CPA PA or the Tax Relief CPA team for a free, no obligation phone consultation.
___________________________________________________________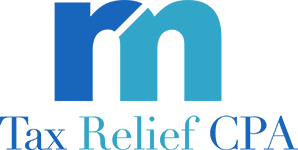 Always Settling for Less.
Ronald A Muscarella, CPA and the Tax Relief Team has helped 1000's of clients settle their IRS Tax Debt for less than they owed. There is relief for your IRS Tax debt no matter how much you owe. Please contact us today at (954) 746-7801 and put your IRS Tax problems behind you.