One couple's journey beyond the IRS' FAST Act to the vacation of a lifetime
With their thirtieth wedding anniversary approaching, Joe was looking forward to surprising his wife with a Caribbean cruise. Money had been tight and stress had been high over the past few years, but the 54 year old engineer was excited to gift the love of his life with the trip they'd dreamt of for years. The tickets were purchased, the cabin was chosen and his passport renewal application had been mailed. The only thing left to do was to share the surprise trip with his wife, Sheila, over a romantic dinner. As he stood opening the mail in the den, he wondered which excursions she would like best. He couldn't wait to see her face when he shared the exciting news. He then gasped as he looked down to read the words in bold red – DENIED.
Joe's passport renewal application had been denied, putting the brakes on the trip he'd been planning for months due to the back taxes they owed the IRS. This turn of events was due to a law enforced under the Fixing America's Surface Transportation, or FAST Act. Under the FAST Act, the IRS is required to provide a list of people who owe back taxes to the U.S. State Department, which can deny, revoke or limit the ability of these individuals to use their passports.
The law became effective December 4, 2015 but provided the IRS time to work through the process of identifying and reporting individuals who it says owe "seriously delinquent tax debt" which is defined as those owing a legally enforceable tax liability of more than $50,000. This may sound like a lot of money, but it includes penalties and interest which can add up quickly. As of March, 2017, the agency began utilizing passports as a tool to collect taxes. The specifics of this process are spelled out in a section of the FAST Act titled Revocation or Denial of Passport in Case of Certain Tax Delinquencies.
Letter 508C certified their seriously delinquent back taxes debt to the State Department and a separate letter described the passport restrictions.
Joe and Sheila had received two letters from the IRS which remained unopened. They knew they were behind on their taxes, but were frozen with fear as how to best handle the mounting debt. Medical bills from a recent cancer scare had already used up most of their savings. Letter 508C certified their seriously delinquent tax debt to the State Department and a separate letter described the passport restrictions.
Thankfully, people like Joe and Sheila who are behind in their taxes have several roads to resolution. By leveraging the expertise of tax professionals like Ronald Muscarella and the Tax Relief CPA team, Joe was able to better understand his options, settle his debt for less money than he thought possible and find an installment plan that worked for their budget. Once the plan was in place, Joe's passport was renewed and it was smooth sailing to the Caribbean with his lovely bride of three decades.   
Let's face it. Being behind on taxes and dealing with the IRS can be intimidating. Like Joe, many of us can feel paralyzed. In situations like these, knowledge is power. Don't go it alone when you can have an expert in your corner who understands how to effectively navigate complex and ever-changing tax laws. Whether you owe $5,000, $50,000 or $500,000 the caring, compassionate tax professionals at Tax Relief CPA specialize in these situations and can help. They will clearly lay out your options and be the tax warriors you want by your side. They've seen it all, fought it all and deliver results for less money than you may think. Contact them today for a no obligation discussion so that you too can breathe easier.
*Joe and Sheila's names have been changed and are pseudonyms for Tax Relief CPA clients.
___________________________________________________________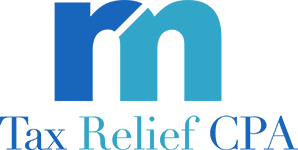 Always Settling for Less.
Ronald A Muscarella, CPA and the Tax Relief Team has helped 1000's of clients settle their IRS Tax Debt for less than they owed. There is relief for your IRS Tax debt no matter how much you owe. Please contact us today at (954) 746-7801 and put your IRS Tax problems behind you.